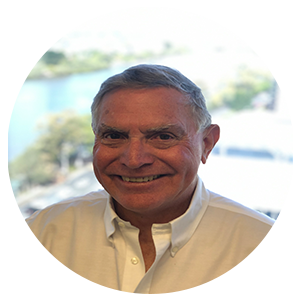 A career spanning 40 years in wholesale, retail, group touring, inbound and state tourism. A business owner since 1992, guiding the parent company, ITC Pacific, and its brands to a prominent position in the travel sector. Elected to the Council of Australian Tour Operators (CATO) Executive Committee in 2016, a past CATO Treasurer with a continued focus on Governance, Constitution and Codes of Conduct guidelines. A current member of the CATO Road to Recovery Committee. David has always been focused on ensuring ITC Pacific maintains Best Business Practices, Safe Travel Protocols, Risk and Crisis Management, Financial Integrity, and Duty of Care which has provided security and confidence to all our schools, many of which have supported the company for over 20 years, and our Sno'n'Ski and Mysnow clients. David's journeys have taken him through many countries, experiencing their culture, tour operations and travel networks. Through David's expertise in travel and tour management the team at Sno'n'Ski i and Educational Adventures brings to life the visions of teachers, students, skiers & snowboarders on their global journey

MySnow Tip: You dont have to be a skier to enjoy a mountain adventure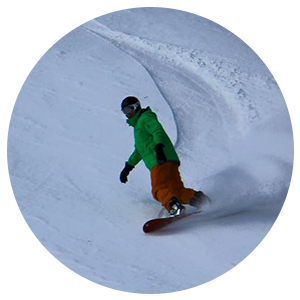 I have been with the company for 15 years. During that time, I have skied over 50 resorts all over the world. I originally stared in the company as Groups Manager, and co-ordinated the first Australia school ski trip to Hakuba, Japan and Panorama, Canada. I am is very hands on, and I really enjoy guiding our schools from time to time. My passion is for snow travel, and I love educating anyone on where they should go to get the most out of their holiday

MySnow Tip: No one does wings like Canadians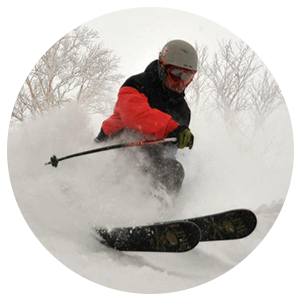 In 2016 I joined the MySnow crew and I am responsible for Japan, Korea, New Zealand, Australia & South America product. I am an expert skier and am especially passionate about Japan as I have done 3 seasons in Niseko with expert chopstick skills to prove it!

MySnow Tip: When in Japan you have to try the onsens. After a big day of skiing/boarding there is nothing better than a hot onsen. After soaking in an onsen you'll sleep better and your sore muscles will thank you the next day :hotsprings: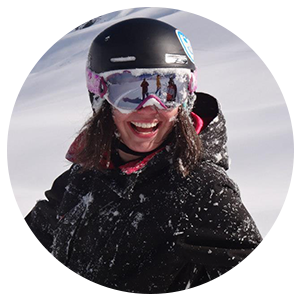 I am the proud National Sales Manager with MySnow Holidays. I look after sales accounts across Australia and New Zealand, to all our destinations around the world. I have spent 10 awesome years now at Sno'n'Ski, and have been lucky enough to visit 31 ski resorts around the world. I enjoy working together to recommend the best accommodation to suit your client's needs, and love sharing tips for restaurants, bars and activities! I grew up skiing and snowboarding, our family ski trips are some of my all-time favourite memories. These days, my preferred riding is powder and trees! I just can't decide which destination is my favourite- there are so many unique characteristics to love about each resort and their vibrant villages, its too hard to pick only one

MySnow Tip There is never not an opportunity for style points on and off the mountain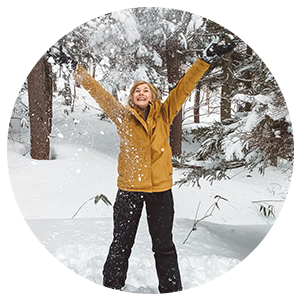 I joined MySnow 2 years ago and its been great to take my knowledge of travel marketing and specialise in ski. I oversee collateral, advertising and marketing material as well as looking after our social platforms, brochures and events. Coming from summer to ski its been great to learn all the ski lingo and destinations and I have definately become a professional with my apres ski ability. Still a beginner at snowboarding, but have definately caught the powder bug (Japan will do that). Can't wait to take my next ski holiday!

MySnow Tip: If you are a beginner, I dont recommend taking a go-pro on a pole .. it's a hazard every time you fall!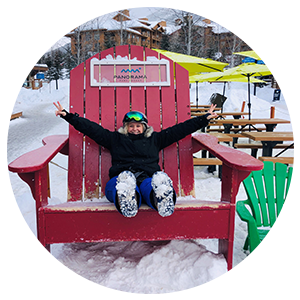 Jen has been part of the ever evolving travel industry for 17+ years. She has enjoyed exploring a vast array of countries, delving into their unique cultures, experiences and cuisines. Jen is responsible for negotiating rates and availability with suppliers, ensuring we offer competitive packages for our 70+ groups each year. She also assists with group-specific marketing endeavours and business development opportunities. Jen has been part of the Sno'n'Ski family since 2010 and during that time has visited 18 ski resorts. Her favourite to date is Lake Louise, the views are truly breathtaking. During her time with Sno'n'Ski, Jen loved the opportunity to be a Sno'n'Ski Tour Manager escorting school ski trips to both New Zealand and Japan.

MySnow Tip: When in Canada, Dog Sledding is an absolute must! Make sure to book super early so not to miss out.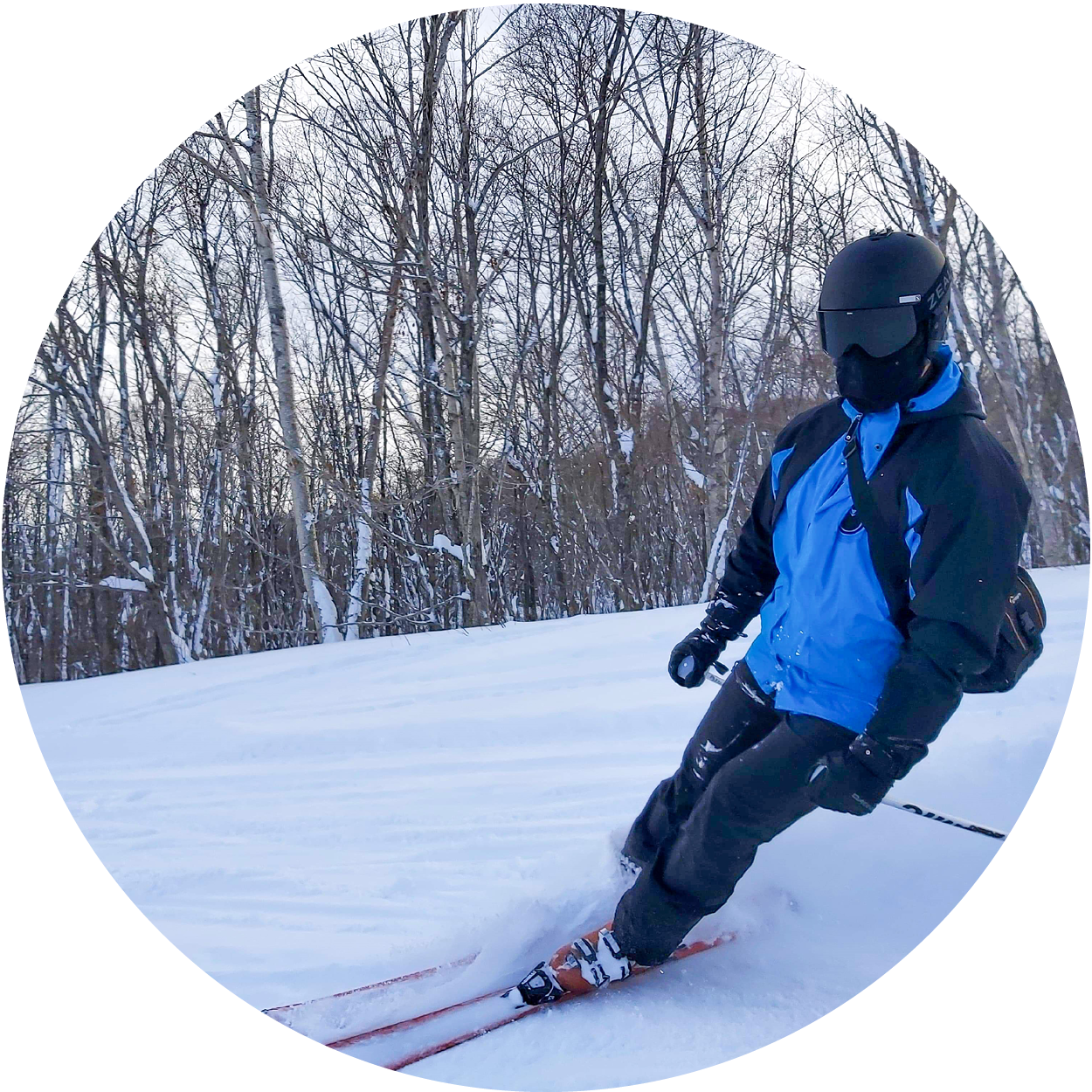 Having worked at MySnow now for over two years, I have been fortunate enough to ski with the company in three continents. Having tried skiing from a young age, I fell in love with the crisp mountain air, the rush of adrenaline and the tranquil energy of a winter mountain. No matter where you go or what you are looking for, there is something for everyone and MySnow can get you there. European resorts boast unique après culture, Japan has the powder, North America has the long runs and NZ has the activities. While it's hard to pick just one resort, my current favourite is Sun Peaks in BC, Canada. The skiable area, diversity of runs, activities and après, has something for everyone coupled with great on-snow accommodation.

MySnow Tip: There's something magical about an outdoor jacuzzi while the snow lightly falls, be sure to book a house or apartment with one in North America!
I have been with MySnow since 2015 and am responsible for the Canada, U.S.A & Europe ski areas. Originally from the UK, I was lucky enough to learn to ski at a young age with my family in France. I have multiple ski seasons under my belt working as a Ski Instructor and Ski boot fitter. I've travelled and skied extensively throughout Canada, USA, Europe and Japan pursuing a lifelong passion for snow (and après). Tree skiing, steeps and powder are what I look forward to the most, but ripping super dry, freshly groomed corduroy is hard to beat. It's difficult to pick a favourite resort but Whistler and Aspen have a great mix of amazing terrain with fun ski towns. Since becoming a father I have enjoyed experiencing the mountains with a new perspective. Late nights dancing in ski boots have been replaced with hot chocolates, tobogganing and carrying more stuff than ever. I look forward to sharing my knowledge and experiences. From a lifelong Warren Miller fan, You can't buy happiness but you can buy a lift pass

MySnow Tip:Stop and grab a pizza and the most amazing cookie at Up 4 Pizza, Snowmass. At 11,835 feet near the top of Snowmass mountain, the best cookies are baked fresh straight from the pizza oven.
Joining MySnow over 3 years ago was such an exciting opportunity and since then I have moved from ski reservations into the accounts department. Originally from Canada I am a very proud fan of the Canucks. I have worked in tourism for 7+ years both here in Brisbane and at home in Vancouver, Canada. My role operates mainly behind the scenes, ensuring the accounts are balanced and the office runs smoothly. I have a passion for baking and cooking and love bringing in treats for the office, especially anything maple flavoured. I have skied 11 resorts across the USA and Canada and am a Canada expert, I even speak fluent Canadian 'eh!

MySnow Tip: When in Canada try Jalepeno Cheddar Cheetos, you won't regret it. And don't forget the Timbits!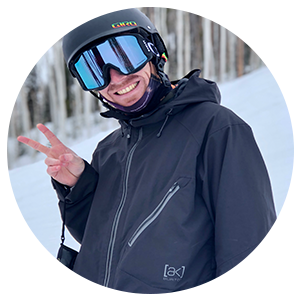 I joined the MySnow team in 2015 as a ski specialist and am now the reservations team leader. Before working here, I spent 5 years living in Canada working at Whistler and SilverStar. My favourite days on the mountain are sunny spring days shredding with friends doing laps through the terrain park and ending the day with beer on a patio. I also love powder days! After years in the industry, I have in-depth knowledge of ski resorts all over the world, and am most passionate about Canada and USA resorts. My favourite resort would be Aspen Snowmass, followed closely by Whistler - so ask me for personalised recommendations.

MySnow Tip: When in Whistler, make sure you stop by the Rocky Mountain Chocolate Shop and try their chocolate bear paws! They are amazing!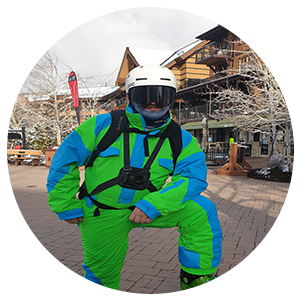 I have been with MySnow for close to 2 years, bringing along former experience within the Travel Sector. Before working in travel I lived and breathed Canadian snow where I did seasons in Banff working in in hotels and paying forward my ski knowledge as a ski instructor. I am an Expert Skier preferring a Freeride style and loves being in deep POW.

MySnow Tip: Poutine is a must for any day on the slopes in Canada.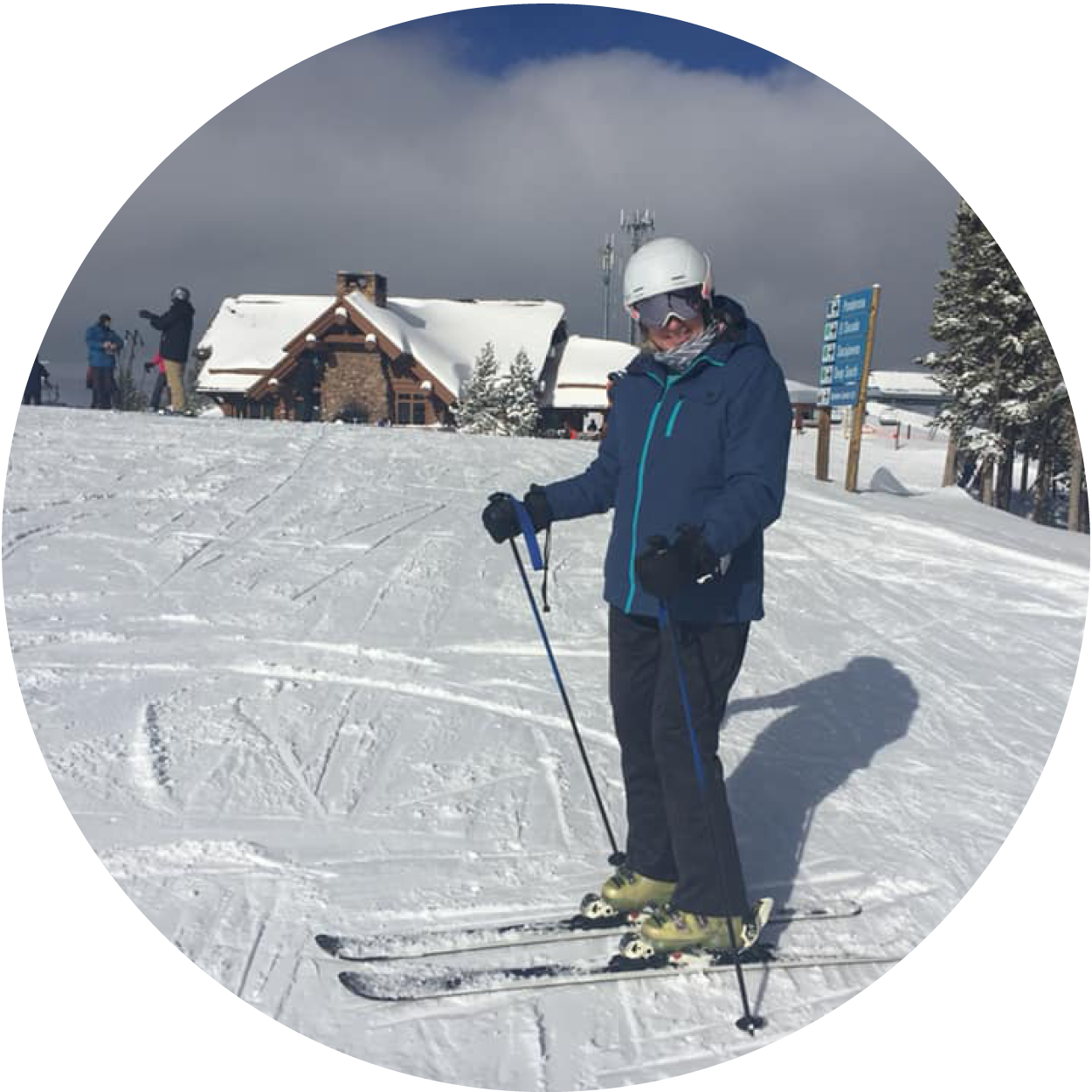 I have been with MySnow for 12 years but have been a travel agent for 33 years after starting my career with Youth Hostels Association and also working for major travel agencies such as Thomas Cook, Ansett and Flight Centre. I have also lived and worked in Canada for 18 months and visited quite a few ski resorts over the years!

Favourite Resort: My favourite ski resort is Sun Peaks, nothing beats the last run home at the end of day down Exhibition or Cruiser with a view across the village as the set starts to set. My second favourite would be Lake Louise and the town of Banff, the views are majestic - no matter which way you look.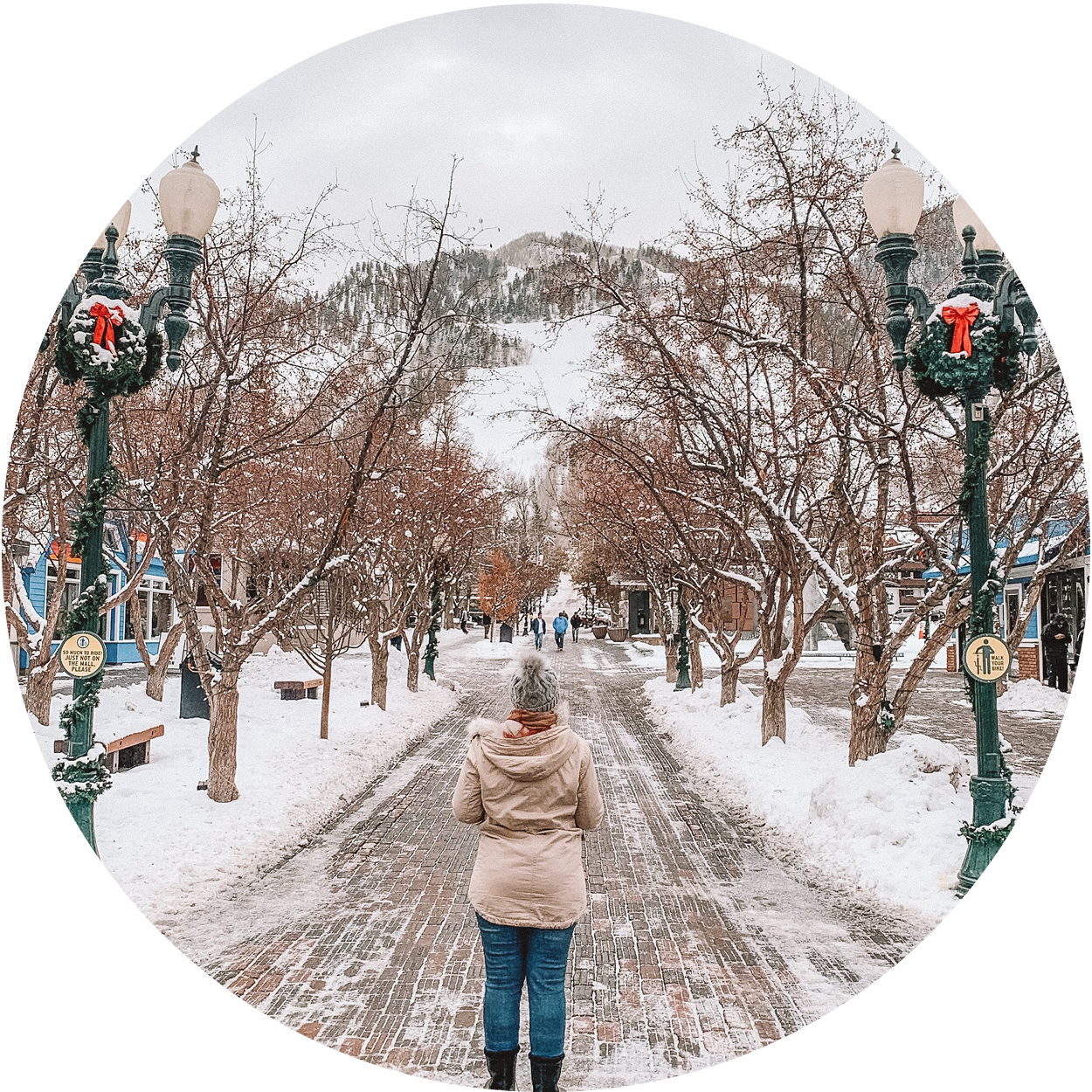 I have been with MySnow Holidays since 2019, having already worked in the Travel Industry for over 8 years. I fell in love with snow on my typical Year 12 Ski Trip, which then lead me to ski New Zealand and then a working holiday to Lake Tahoe, California during my University Studies. My love of travel and the snow together makes MySnow Holidays the perfect workplace and being able to talk to clients everyday about their snow holiday plans is the greatest perks of the job. My area of expertise is in the USA, Canada and Europe areas; however I do have great knowledge on Japan and NZ as well.

MySnow Tip: Always make sure you take advantage of the freshly baked cookies and hot chocolates that many USA ski resorts hand around at the end of a great ski day!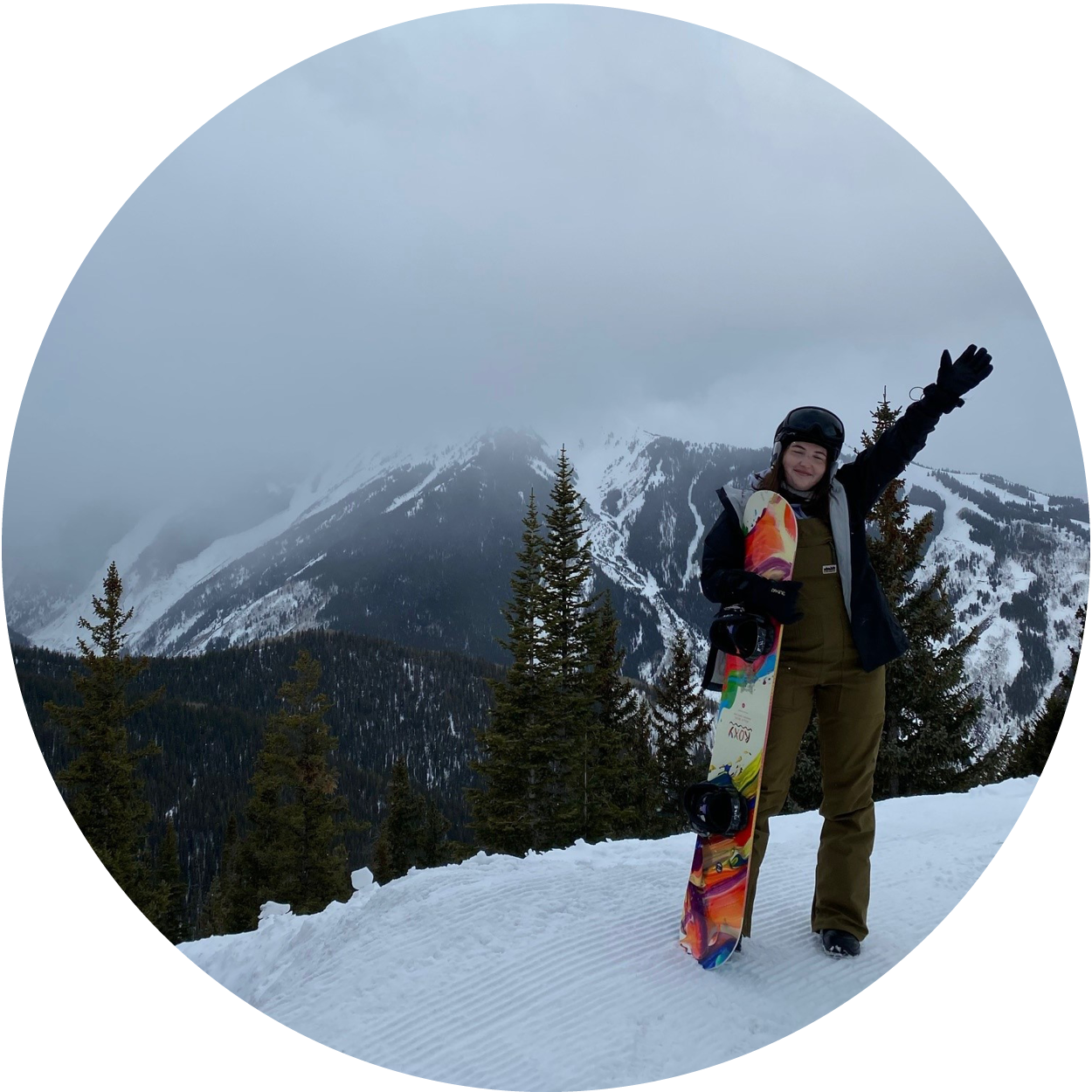 I joined the team at MySnow Holidays at the beginning of 2018, bringing my love for snowboarding and previous travel industry experience with me. Having started in the reservations team planning ski-cations to some of the top ski destinations around the world, I then progressed to the marketing department where I could unleash my creative juices. I have also spent a few years snowboarding and travelling through Canada, and been lucky to experience some of the best ski resorts on offer. However, I could never pick my favourite resort, as long as the snow is fresh, the sun in shinning and the beers are cold you are going to have the most perfect day on the slopes.

MySnow Tip: Getting up for first chair can be a challenge on those frosty mornings. But there is nothing betting then experiencing first chair!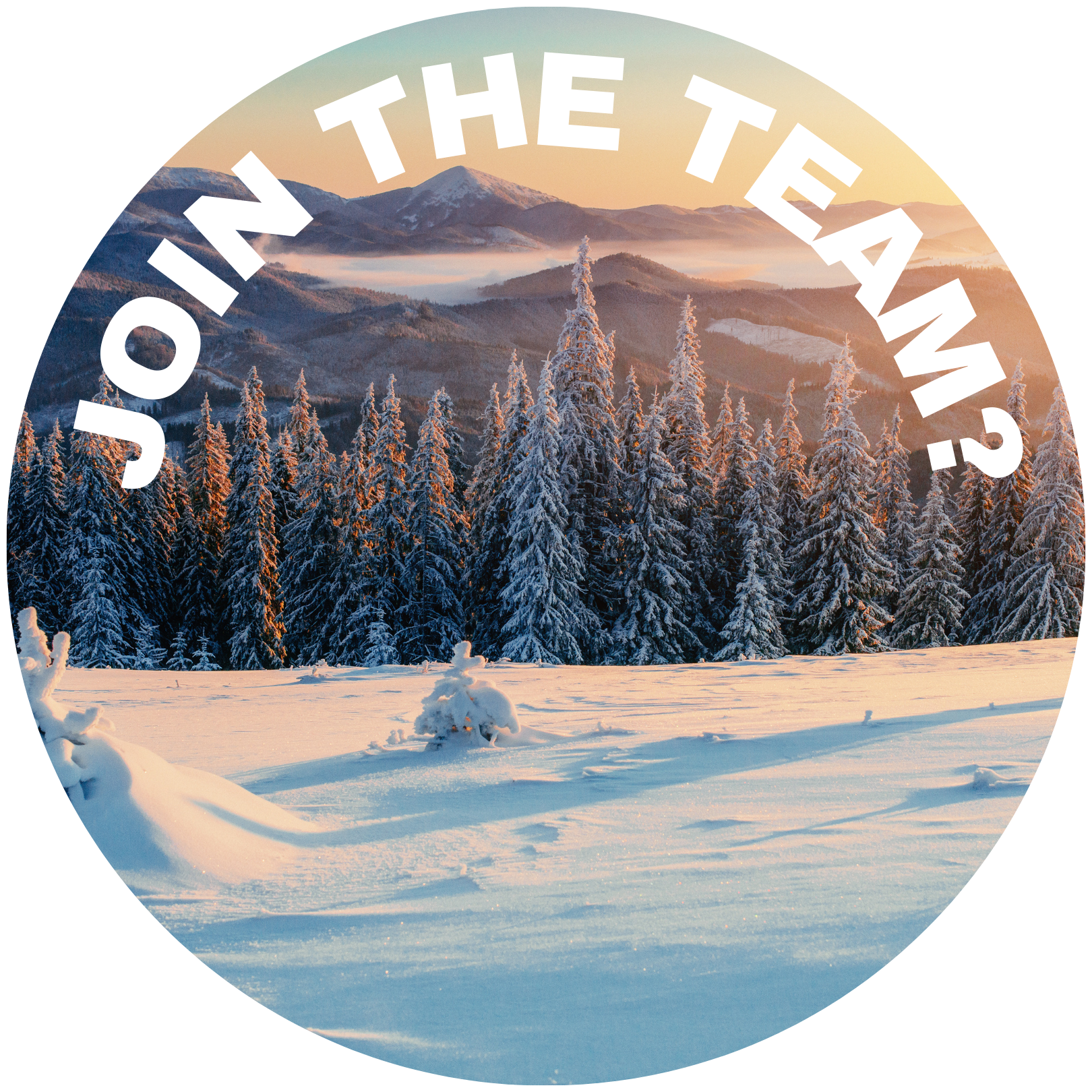 Are you a passionate skier or snowboarder? Or maybe a sales gun with a passion for the snow? Have you always wanted to be a travel agent, or maybe have been in the industry forever and want to specialise in ski holidays? We are always looking for new people to join the team!

Send us a copy of your resume & tell us why you think you should be part of the MySnow Team!