MySnow Holidays is an Australian family owned and operated business which has been operating since 1992 and has grown to be one of Australia's leading ski and snowboard holiday specialists. Our team are passionate skiers and snowboarders who genuinely love the snow.

We pride ourselves on not only offering the big name ski resorts that everyone knows and loves, but also offering the up and coming smaller resorts!

The snow is our life, and most of the team head to the snow on personal holidays each year. We also send our ski experts on yearly educational programs to ensure their experience and knowledge is constantly updated. When our clients call for advice on a ski holiday, our team offer first-hand information from someone who has actually been there.

MySnow Holidays can assist with booking ski trips to Canada, USA, Japan, Korea, South America, Europe, Australia and New Zealand ski resorts. Whether you just want budget accommodation or the full package with flights, lift passes and lessons, we are here to help. From backpacker accommodation to luxury hotels with a butler (and everything in between), MySnow Holidays are winter the holiday experts!

Get in touch via phone or email for a personalised snow holiday quote, or click the quote button to send an online enquiry now.
---
To maintain our industry accreditations strict criteria must be met, including financial reporting and independent auditing. The directors of MySnow Holidays are focused on best business practices and the management of client funds. All client funds are held in separate client accounts, which is in line with IATA/ATAS requirements.




ATAS
For peace of mind when purchasing travel, book with an accredited ATAS Travel Agent. ATAS endorses travel agents who have met strict criteria.
https://www.atas.com.au



AFTA
The Australian Federation of Travel Agents Limited (AFTA) is the peak body for Australia's travel agents, and represents member travel agents in Australia
https://www.afta.com.au



IATA
The International Air Transport Association (IATA) supports aviation with global standards for airline safety, security, efficiency and sustainability
https://www.iata.org/



CATO
The Council of Australian Tour Operator (CATO) trade association representing the domestic and outbound land-supply sector of the Australian travel industryy
https://www.cato.travel/


---
Below are the main products and services that we can include in your tailor-made ski itinerary. This is not the complete list, if you want anything added always ask and we will do our best to get you the most competitive price and product.



Flights
MySnow Holidays contracts directly with airlines to be able to bring you the best airfares. We offer Qantas, Air Canada, Virgin Australia, Singapore Airlines, Delta, United, Air New Zealand and many more. If you find airfares you like, let us know and we will do our best to match or beat any airfare.


Accomodation
The ski accommodation that we offer has been hand picked by our contracting team to offer you the best experience on or off snow. Our accommodation offerings are the most popular for the ski destinations, and we are able to offer exclusive rates for a number of ski properties.


Lift
Buying lift tickets as part of a ski package can save you up to 50% and also give you access to exclusive ski deals such as kids ski free or ski free days. Ask your ski expert for more information about these deals


Lessons
We recommend anyone that hasn't skied or snowboarded before to take a lesson, as this is the best way to pick up the sport quickly and safely. Its also a great way to dust off the ski cobwebs if you are returning to the snow. The lessons are a great way to learn a new mountain from a local.


Equipment Hire
If you don't want the hassle of traveling with your ski equipment, ask about convenient ski or snowboard rental options. In a lot of resorts we can organise a ski concierge to bring rental gear to you or come to your room for private fittings, taking the much needed stress out of the process


Ground Transfers
We can arrange door to door transfers, from airport to ski resort / hotel, or private transfer options. It is important that when transfers are discussed that flights have been considered as ski resort transfers work off a schedule, so our expert ski consultants can make sure your custom itinerary matches to your flights.


Activities
If you want a day off from the ski slopes, there are many actitivies offered throughout the various resorts, the popular ones being dog sledding, tubing, ice skating, nature walks, snowshoeing, snowmobiling etc. These acitvities book out over peak times, so don't forget to include them when planning your trip.


Stopover Accomodation
If you want to add on extra city stop overs or activities, we have access to these and will make sure they fit into your itinerary.


---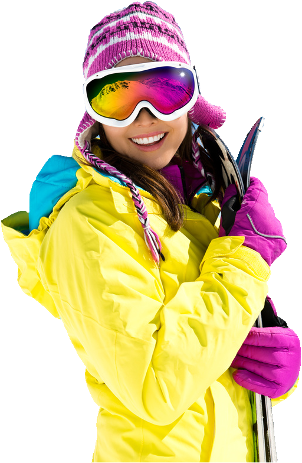 The MySnow
Difference
---
- Service and knowledge
- Low hold times
- Exchange rate guarantee
- Destination specialist res teams
- Team of skiers and snowboarders
- Competitive Wholesale rates for packaging
- Exclusive inclusions
- Best early birds specials in market



New Quote